How To Effectively Use Edible CBD To Improve Your Health
CBD seems to be everywhere these days!
The media can't stop talking about it.
A ridiculous array of CBD products is flooding market shelves (CBD toothpicks anyone?).
It's sold in drug stores and even conveniences stores.
A 2019 survey from the American Culinary Federation even cited CBD food and drinks as the top two food trends of 2019.
Its legal status is still in limbo, but the hype on this healthful cannabinoid is off the charts!
Sadly, many of the claims, made by less than ethical profiteers trying to cash in on this largely unregulated market, are nonsense. And a lot of the products are of questionable quality.
Who Needs This Course?
If you are confused about how to best use CBD, this course is for you.
I created the course because, as a writer and educator in the cannabis field, I go crazy every time I read bogus, misleading, or inaccurate claims about CBD. And those claims are everywhere!
I realized from the confused questions I constantly get from my readers and students of my other online courses, that people have a lot of questions and a lot to learn about how to best use CBD including:
how to know if it is working
how often and how much to take
how not waste money by being able to to differentiate quality products from snake oil
and much more
The fact is, edible CBD can offer tremendous health benefits including relief from anxiety, stress, inflammation, pain, skin disorders, and much more.

But with little credible information available, people are often using CBD incorrectly, or using inferior products, and later wondering what all the hype was about. Or using CBD when their conditions and symptoms require THC or combination of CBD and THC.
Contrary to a lot of inaccurate marketing hype and poorly researched media stories, while CBD has many medicinal qualities, the truth is it cannot do EVERYTHING that THC does, something I talk more about in the course.

Uninformed "experts" espouse people to pop CBD products like candy, and that can definitely have less than desirable results.

I experienced this myself when improper CBD doses made my depression symptoms worse, much worse.
It turns out that, even though it doesn't make you high, too much CBD is not always benign.
Somehow the marketing hype and clickbait "journalism" always miss this fact, along with other essential information like potential CBD drug interactions, and the fact that high and low doses of CBD can produce completely opposite effects!

The fact is, with CBD, in many cases less is more. I talk about this in more details in the dosing section of this course (another way the course can save you money while helping you get better results from CBD).

What Can You Expect from This Course?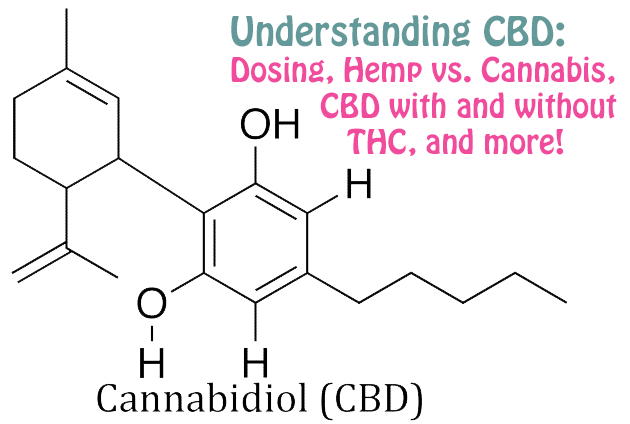 The Cooking with CBD course has a special focus on edible CBD, but anyone curious about CBD in general and how to best use it can benefit.
While I do educate you on what to look for when buying CBD products, I have no "dog in the race."
That means I do not own a CBD company, nor am I part of an MLM (multi level marketing) CBD company who is going to try to sell you CBD products or sign you up as a "distributor."
The information in this courses and the resources cited are based on science and studies, not marketing hype.
(NOTE: This Cooking with CBD course is an excerpt from my much longer comprehensive Easy Cannabis Cooking for Home Cooks course. If you are already enrolled in that course, you do not need to also enroll in this one.)