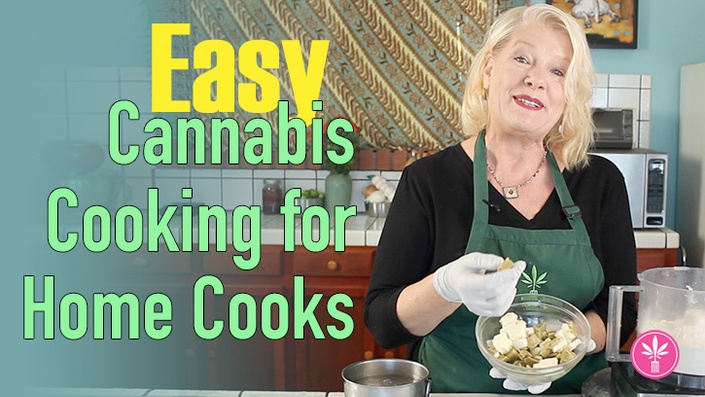 Easy Cannabis Cooking for Home Cooks
Best selling author will turn you (yes, YOU!) into a cannabis chef in your own kitchen.
Watch Promo
Enroll in Course
What Makes a Great Edibles Experience Over a Bad Edibles Experience?
It depends on who you ask.
That's because everyone responds differently to edible marijuana. And not just a little bit differently, drastically differently
Flavor is part of it as some people really abhor the taste of marijuana. No worries as there are PLENTY of easy things you can do to counter this and create delicious edibles that people actually WANT to eat.
But the BIG elephant in the room (and elephants are MIGHTY BIG) comes with edibles dosing!
Overall, the key to a positive and therapeutic edible marijuana experience lies in knowledge and confidence:
Knowledge of your own cannabis needs and tolerance (or those who you are serving edibles to).

Knowledge of, and confidence in, the edible you are consuming, regardless of whether you made it yourself, if someone else made it, or you bought it at a dispensary.

Confidence in the person (or the company) who made the edible.
My online course Easy Cannabis Cooking for Home Cooks will give you the knowledge, confidence, and ability to make your own perfect edibles, as well as help you accurately evaluate OPE (Other People's Edibles).
Do You Recognize Any of These People?

Have you ever been to a party where someone gave out their homemade marijuana brownies? As the night wore on you might have observed one or more of these people. Or you might have been one of these people.
As different as they are, they all consumed the same amount of marijuana at the same time:
Happy Harry – Harry is lucky because he consumed the perfect amount of edible marijuana for him. He is a bright, energetic, engaging party guest who is having an all-around great time. And so are the people around him.

Talkative Tommy – Tommy ate just a little more than his ideal dose. He's still having an excellent time at the party. He just can't stop talking EVERYONE else's ear off.

Sleepy Sally – Sally's tolerance is lower, plus cannabis always tends to make her sleepy. Instead of flirting with the cute guy from across the hall, she can barely keep her eyes open.

Paranoid Pete – Pete just can't relax and have a good time, even though everyone around him seems to be. In fact, Pete is pretty sure the door is going to burst open at any moment and the cops are going to haul him away for eating that marijuana brownie.
Zero Zeena – Whatever the dose in those brownies was, it wasn't enough for Zeena. She doesn't feel a thing and wonders what all the fuss is about.
Dizzy Debbie – Debbie has a super low tolerance to cannabis. She's not having a good time at all. She's even feeling a little dizzy and disoriented and a tad nauseous too. While Debbie does not need to worry about serious overdose harm, as too much marijuana is never fatal and does not cause long-term damage (it does not slow heart or breathing rates or damage brain cells), eating too much marijuana can be mighty uncomfortable for a number of hours.

I had gotten so much bad information from the internet, and I had wasted so much weed in trying to learn, I was ready to completely give up on cannabis cooking. Then I found your course and everything changed! Now I get the results I need every time. Thank you!
Kristina Gandy, Medical Marijuana Patient
The Absolute #1 Most Important Thing You MUST Know About Edible Marijuana
If you take NOTHING ELSE away from reading this page, it should be this:
There is no such thing as an ideal marijuana dose that works for everyone. Or even most everyone.
NO SUCH THING!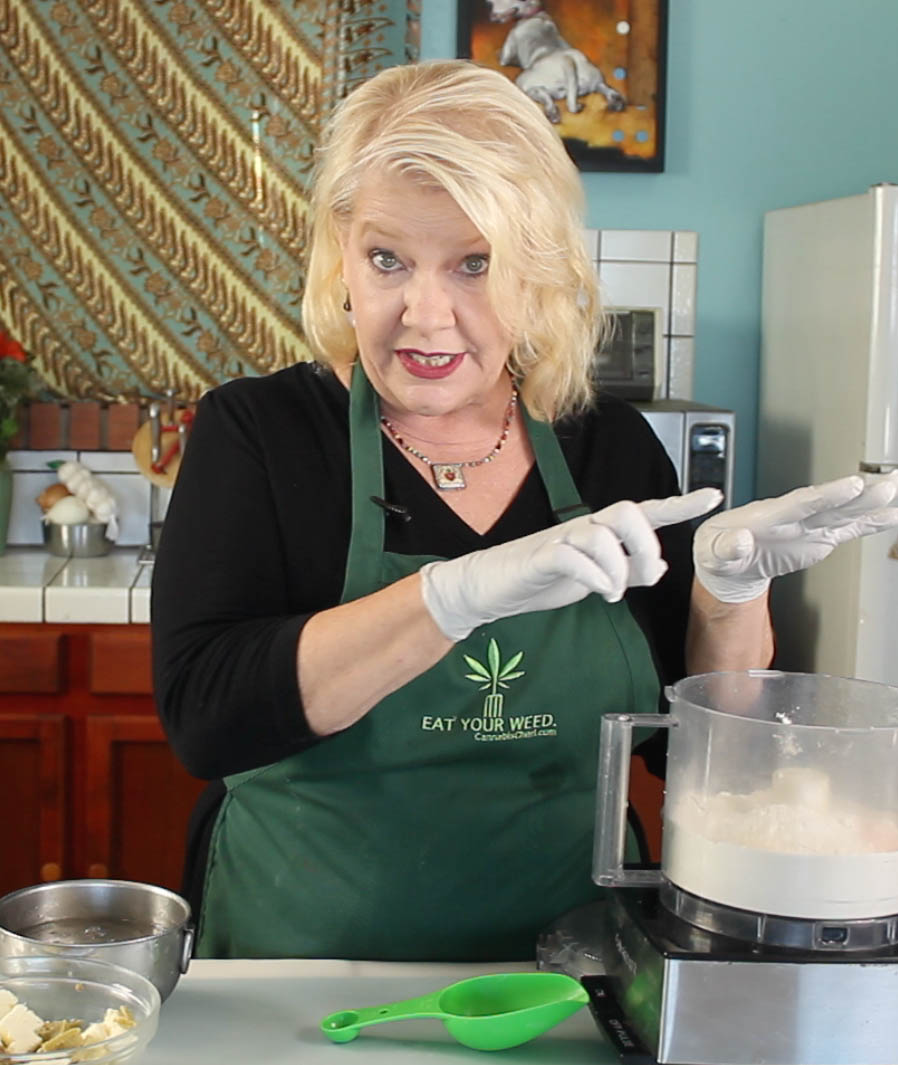 The 10 mg THC cap most governments put on commercial edibles will be too much for some people and they might require a 5 mg or even a 2.5 mg dose.
Many, many others will feel absolutely nothing from a 10 mg dose and require 20, 30, 50, 100 mgs or more.
Without a doubt, dosing is the trickiest and most anxiety-producing element of cooking with cannabis. I know. I get worried emails about it from the public nearly every day.
I also know how tricky dosing can be because I was once where you probably are now. Trying to figure out how to make edibles that actually worked for you.
The struggle was real. In fact, back when I first started trying to cook with cannabis (I was already a professional food writer and recipe developer), there was a great 3-day camp out music festival that a lot of my friends can barely remember. That's because most of them slept through it.
This was partly due to my then naiveté about how to make and dose edibles for a general crowd. And also partly due to the fact that most people tend to overestimate their own tolerance levels, as if it is some sort of a competition.
Don't do that, it's not a competition.
Big, small, or somewhere in the middle, there is no shame (or bragging rights) that should ever be associated with whatever your personal best cannabis dose is. (And if you don't know what yours is, no worries, my course will teach you how to discover it).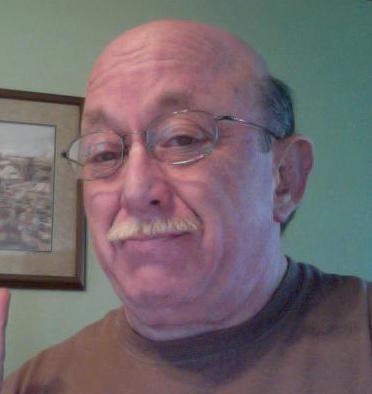 Cheri's information on dosing should be mandatory for anyone making their own edibles.
John Grace, medical marijuana patient
Stop Wasting Money and Marijuana!!!
No matter if you are you using too much cannabis in your edibles,
or not enough, you are wasting both money and marijuana.
STOP THAT!
If you are using more than you need, the dollars you spend on extra cannabis, usually the most expensive ingredient in your recipes, can be saved.

Why add more if you respond better to less? Save the money and buy yourself something nice instead.
Conversely, if you did not use enough, you wasted the marijuana you did use, and the money you spent to buy it, because you did not get the relief or effects you needed or wanted.
Either way it is a lose/lose proposition.
The Easiest Way to Be a Winner at Cannabis Cooking
Believe it or not, proper edibles dosing is not impossible for home cooks to master. Even when they don't have the luxury of cooking with lab tested cannabis.
My comprehensive online course Easy Cannabis Cooking for Home Cooks shows you how and even comes with handy dosing calculators that will do all the math for you.
But cannabis cooking about much more than dosing, even though dosing is HUGELY important (and confusing). My course covers it all!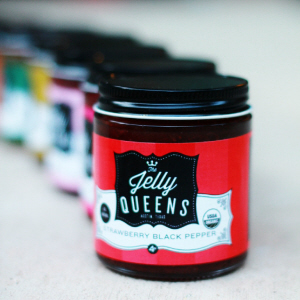 Cheri, I just want to thank and honor you for all you do and your knowledge. I am so enjoying learning from your videos and website and as weird as it may sound - you are a very comforting teacher. I feel very secure in a space where there seems to be so much misinformation.
Donna Collins, The Jelly Queens
You Don't Need To Be a Chef (Although Chefs LOVE It Too!)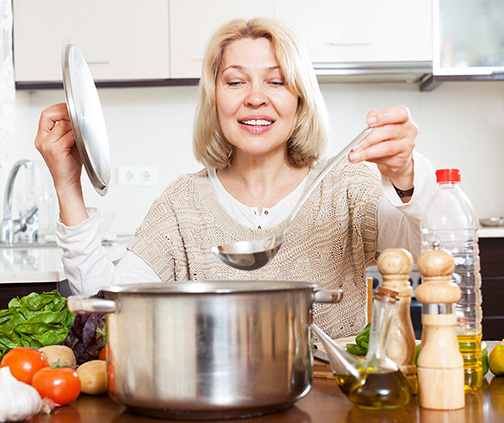 My comprehensive online cannabis cooking course is geared towards home consumers, meaning you need not be the next Master Chef contestant to get great results.

If you know how to watch a few videos, turn on a stove, and read a recipe, you already have the skills required to be a competent cannabis cook.
Which is not to say the course can't help you if you are a chef (or an accomplished cook).
Lots of professional chefs are enrolled in my course and they are using it to expand both their skill sets AND their bottom lines. (One of my students actually was a Master Chef contestant, but truly, you don't need those kinds of extreme cooking skills to cook with cannabis!)
Just like when I began exploring this topic (and I was a professional food writer and recipe developer at the time), my students are having to learn the basic principles of marijuana cooking, regardless of whether they are average home cooks who love convenience foods and mixes, or experienced foodies who make everything from scratch.
The Fundamentals of Cooking with Cannabis You Need to Understand
While a big part of cannabis cooking is, well, just cooking, there are some factors that differentiate it from just whipping up dinner. Ignore them and they can ruin your edibles.

But unlike when I began my journey, there is now a shortcut to wading through mountains of information, some of it good, a lot of it garbage.
I already did that so you don't have to.
I already made the mistakes.
I already experimented with various techniques and methods to find the easiest most foolproof ways for home cooks to get great results.
All you need to do is watch some short lessons and start cooking with cannabis!
Beyond dialing in dosing, the trickiest and most crucial part of cannabis cooking, the course teaches you: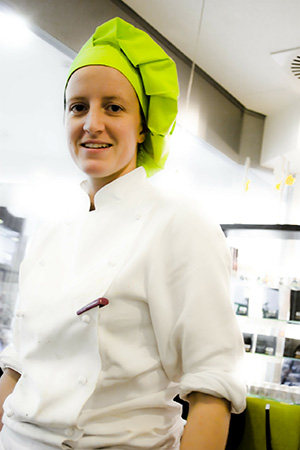 How to make great tasting cannabis edibles that you will actually enjoy eating (the 2nd hardest part of cannabis cooking).
How to properly decarboxylate your cannabis, an essential step so that your edibles will always have maximum potency.
The types of marijuana and cannabis products you can use for cooking, how to prepare them, and how to choose the best options for your needs and budget.
How to cook with flowers, concentrates, and tinctures so that you can increase potency when needed, have greater cooking material options, and improve flavor.
Stovetop, slow cooker, and Mason jar methods for infusing cannabis into butter, oils, milk, cream, milk substitutes, honey, and sugar so that you have maximum versatility when adding cannabis to recipes.
The easy way to make cannabis alcohol and glycerin tinctures.
How to cook with CBD, either with or without THC in the mix, for maximum therapeutic benefits without the high.
TONS of tasty tested marijuana recipes for all kinds of foods, not just candies, cookies and brownies.
Dosage calculators that do all the math for you and calculate your per serving dose whenever you cook with cannabis flowers and infusions, concentrates like kief, hash and FECO, or commercially made products.
But Wait! There's More! BONUS EXTRAS
I am a notorious over-deliverer, so in addition to teaching you everything you need to make awesome edibles for the rest of your life, the course also includes these smokin' hot bonuses!!!!
Entertaining with Mary Jane: An exclusive for cooking course students, this Bonus Course teaches you how to give an infused party or dinner. Includes my foolproof 7 Steps to Entertaining with Mary Jane workbook that works with ANY event, no matter how big or small the crowd or the budget. The workbook includes templates to help you plan every last detail in advance so you always throw awesome parties, including menus that allow you to have fun while still being an excellent host/hostess.
HIGHly Elegant 420 Dinner Party Plan: This is the actual plan, including recipes, that I used to give an elegant infused dinner party for 8 special friends. You can use the plan, as is, and be hosting your own dinner party this week.
Marijuana Mythbusting: You might have friends or family members who remain stuck in the dark ages of reefer madness propaganda. Relax. This Bonus Mini-Course busts through the Top 10 most common myths about marijuana that people tend to hang on to and repeat over and over (even though they are not true). No matter what the naysayers throw at you, you will have an answer that is based on solid science and fact, not uninformed opinions or lies spread by politicians and corporations with hidden (and sometimes not so hidden) agendas.In fact, this bonus course starts with the compelling lesson "How to Win Any Argument About Marijuana."

Marijuana Vinaigrettes: One of the quickest and healthiest ways to use marijuana infused oils is in vinaigrettes. Besides making delicious medicated salad dressings, versatile vinaigrettes can instantly medicate all kinds of other foods like chicken, fish, veggies, and more. This bonus is the transcript of a live class I gave at the first ever Edibles Expo in Los Angeles, and it also includes the recipes and class handouts that were given to Edibles Expo attendees.
Dosage Calculators: If you're not already using my invaluable dosage calculator tools to calculate the dosages in homemade edibles and topicals before you make them (no more dosing surprises), they are included along with the cooking course. You will wonder how you ever lived without them!

Marijuana Cookbooks: You'll get digital copies of my Cannabis Gourmet Cookbook along with special Wake and Bake, Quick and Easy, and Vegan recipe e-books. That's over 200 tasty tested marijuana recipes!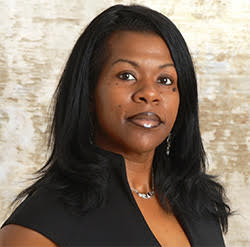 I took the course last night and OMG!!!! What a valuable resource!!!! I'm so impressed with the content and ease of use. That dosing video opened up a new pore in my brain that unlocked the missing piece I was looking for. I cannot wait to take more courses.
Dr. Lakisha Jenkins, Kiona Foundation, Kiona's Farm'acy
Why This Online Course Beats My Live Cooking Classes Hands Down!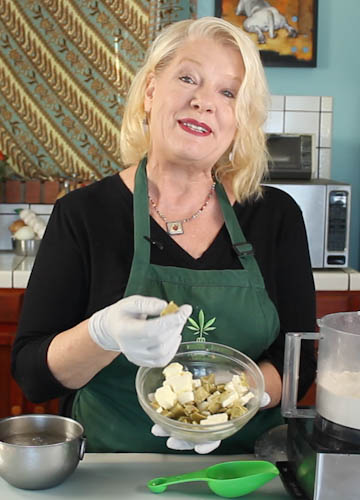 I get emails from people all the time who want to come to one of my live cooking classes.They somehow feel they will get more out of a live class than the online course.

I assure them the opposite is true and that the online course beats the live class any day. Hands down.
I'm by no means putting my live classes down. They are awesome! (Have I mentioned I am modest?) My students always learn a lot and have a great time.

BUT you will learn much more in the online course, in less time, for much less money.
Why? Because I have no constraints on the venue or class times. I can cover ALL topics in as much detail as needed.
Also, a live class is always going to involve time, travel, and lodging expenses, for both the students and me.
Even the most stubborn of students who THOUGHT they needed a live class to learn to cook with cannabis agreed after taking the online version that I was right. They did get everything they needed from it.
This includes several people who were willing to pay for personal consulting. While I can do that, I suggested they start with the online course and then re-evaluate if they really needed the expensive one-on-one consulting. As I predicted, once they completed the course and I answered a few questions via email, the need for consulting was gone.
And there's one more important advantage to the online course...
You know how every class you have ever attended in your entire life always has that one annoying person who slows the whole group down with silly questions or comments that only apply to them? For instance, their cousin's mother-in-law's friend knew someone who ate a marijuana brownie once and saw purple unicorns coming out of the cat's butt…
That NEVER happens in the online course!
Which is not to say you won't get YOUR questions answered.

You definitely will.
Consider Me Your Personal Cannabis Cooking Coach
If you have questions or need help as you work your way through the course, I am always here to help. (Even if it is to tell me about purple unicorns flying out someone's cat's butt.)

The email you get when you enroll in the course is my personal email. Hit the reply button and ask me anything (OK, almost anything, but definitely anything about edibles and cooking with marijuana).
I will usually reply within a day (sometimes a lot sooner than that). If I happen to be in some remote region (I love to travel), my associate will usually be back to you in a day. But 99% of the time, it's actually me.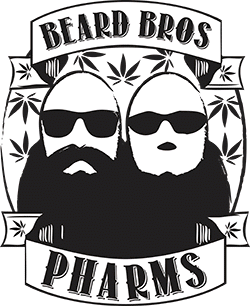 I love Cheri's slow cooker infusion methods – easy to understand and always gets great results, and she is always available to answer questions via social media which is certainly an added bonus.
Bill Levers, Beard Brothers Pharms
So Much More Than Cookies, Brownies and Candies!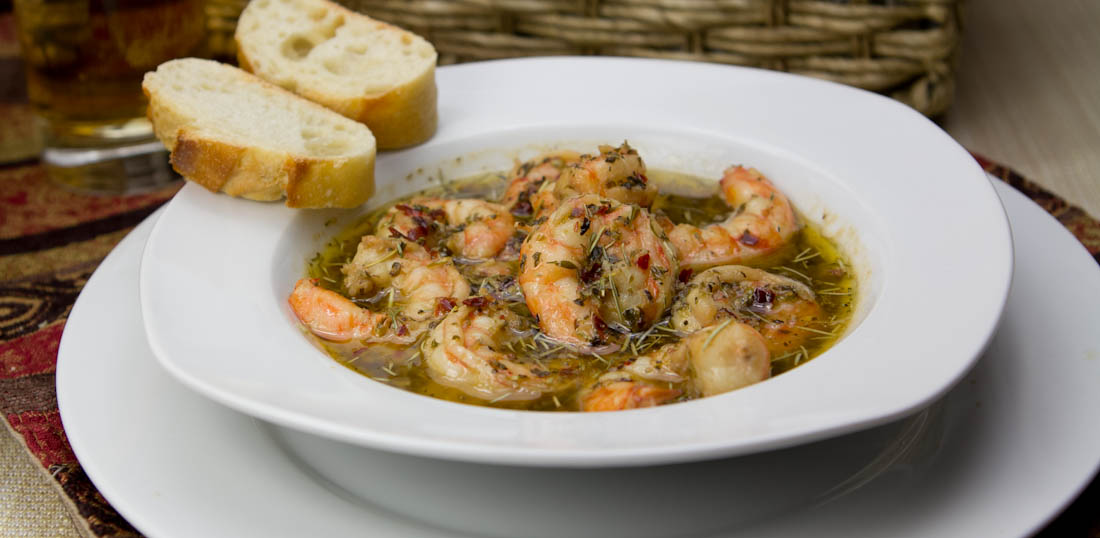 Once you learn the principles of how to cook with cannabis it opens up a world of possibilities!
No more having to rely on cookies, brownies and candies. No more being at the mercy of arbitrary dosage limits imposed by ill-informed politicians.
You can medicate most any food you like to eat in the dose you need it!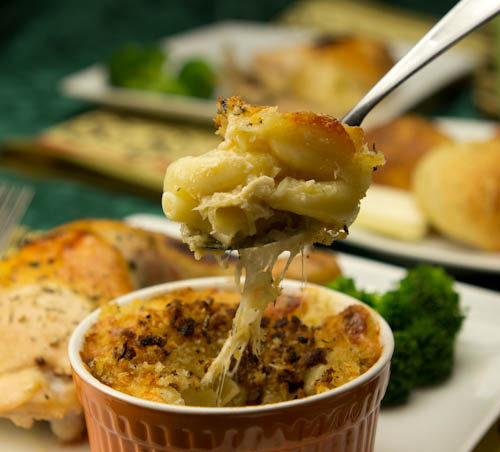 Grannie's favorite apple pie recipe? Yep, you can medicate that.
Uncle Joe's barbecued brisket? Check.
Mom's famous mac and cheese? You betcha.
Your favorite takeout sub sandwich? Yes, that too!
And a whole lot more!
If You Can Cook It, You Can Cook It With Cannabis

An entire section of the course is dedicated to helping you convert your own personal favorite recipes to cannabis cooking.
And whether you use your recipes or mine (I include 100s of tasty tested recipes with the course), you will always know how to custom dose them for the needs of those consuming them.
Cooking and sharing food is always loving and nurturing, but imagine not only making foods that are delicious, but foods that can profoundly change the lives of the people who consume them.
Cannabis Edibles are THE Ultimate Comfort Food
Edibles can bring serious relief.
Imagine waking up rested after a sound night of sleep. The stiffness and soreness in your joints has faded away. The general noise of anxiety that used to constantly buzz in your brain has dimmed.
From serious chronic conditions, to the aches and pains of everyday life, edible cannabis can help.
Besides symptom relief, research is even showing important benefits to cannabis as a preventative against diseases like cancer, dementia, and Alzheimer's disease.
Not only does edible marijuana deliver that relief without the need to inhale smoke or vapor, for most people, it provides deeper, more long lasting relief. In practical terms for those on a budget, you can usually get more bang for your buck, with edibles than with other ingestion methods.
Edibles are also the most discreet way to consume cannabis. Nobody need know except you (unless you decide to share).
After taking this course, you'll also have confidence every time you eat or serve cannabis edibles that you know what's in them and what to expect from them.

No more worries, no more anxiety, no more cannabis crapshoots of eating an edible and hoping for the best.

If you do share at a party, you'll know how to make medicated little bites so everyone can get what they need. Imagine an entire party full of Happy Harrys!
And should you or anyone you know ever get a little too much and venture into Dizzy Debbie territory (and there is no easier way to get too much THC than by eating it), you'll know how to handle that too. The course shows you easy things to do to immediately counteract those uncomfortable "too-high" feelings, just in case.
Once enrolled you get LIFETIME access to the course, including any future upgrades. Watch the lessons as many times as you like. Watch them in order, or skip around to the parts you need when you need them.
And if you ever need help, I am only an email away.
Enroll now. With a 30-day money back guarantee you have everything to gain and nothing to lose, except stress and anxiety over making marijuana edibles.
Don't waste any more time, money, or marijuana. With the information you gain, you could be whipping up a batch of delicious awesome edibles by tonight!
Curriculum: Easy Cannabis Cooking For Home Cooks

The benefits you gain by making your own edibles
What you can expect from using edibles
Unlocking the magic of cannabinoids and terpenes

The parts of the plant you can cook with and how to use them
Frugal tips for using every part of the plant
Marijuana strains and cooking: Understanding indicas, sativas, and hybrids and other strain considerations
The importance of terpenes in cannabis

Understanding the maximum and minimum temperature parameters essential to quality THC and/or CBD edibles
Decarboxylation: what it is, why your edibles need it, and how to do it

Easy ways for you to master the trickiest part of cannabis cooking: dosing
How to determine your personal ideal cannabis edibles dose
How to determine a reasonable amount marijuana to use for your needs
How to accurately estimate THC dosages even when using cannabis that has not been lab tested
How to use my dosage calculator tool to calculate the per-serving dosage of THC or CBD in any recipe you make
How to calculate edibles dosages when cooking with cannabis concentrates like kief, hash, oils, FECO, etc. as well as with commercially made marijuana butter or oils
How improper decarboxylation affects potency, and what to do about it
What to do if you or someone you know eats too much marijuana

Five foolproof methods for making marijuana infusions, in both large and small batches, without special gadgets or butter making machines
How to infuse butter, coconut, olive and other oil, milk, cream, honey, syrup, and sugar with cannabis
How to cook directly with flowers without making infusions
Easy to make alcohol and glycerin tinctures
Easy mess-free ways to drain and strain infusions
Understanding the role of lecithin in cannabis cooking

How to turn your personal favorite recipes into cannabis recipes
How to get the dose you need in adapted recipes

Practical ways to improve the flavor of your homemade edibles
Using terpenes for gourmet edible experiences along with maximum medical benefits

Making sense of the confusing language of cannabis concentrates
How to cook with kief, hash, hash oils, isolates, distillates, FECO, and RSO
The quick and easy way to make kief

What to expect from edible CBD
How to recognize quality CBD products
Effective CBD dosing
How temperature and decarboxylation affects CBD cooking
How to cook with CBD flowers, oils, tinctures, isolates, and distillates

Practical considerations for anyone wanting to open a culinary cannabis business
PLUS: BONUS EXTRAS
Entertaining with Mary Jane: How to give an infused party or dinner. Includes my foolproof 7 Steps to Entertaining with Mary Jane workbook.
HIGHly Elegant 420 Dinner Party Plan: The actual plan, including recipes, that I used to give an elegant infused dinner party for 8 special friends.
Marijuana Mythbusting: This Bonus Mini-Course busts through the Top 10 most common myths about marijuana that people tend to hang on to and repeat over and over (even though they are not true).

Marijuana Vinaigrettes: Handouts and recipes from a live cooking class I gave at the first ever Edibles Expo in Los Angeles.
Dosage Calculators: My invaluable dosage calculator tools calculate the dosages in homemade edibles and topicals before you make them (no more dosing surprises).

Marijuana Cookbooks: You'll get digital copies of my Cannabis Gourmet Cookbook along with special Wake and Bake, Quick and Easy, and Vegan recipe e-books. That's over 200 tasty tested marijuana recipes!
4 BONUS cannabis recipe e-Books with 100s of Tasty Tested Marijuana Infused Recipes, YUM!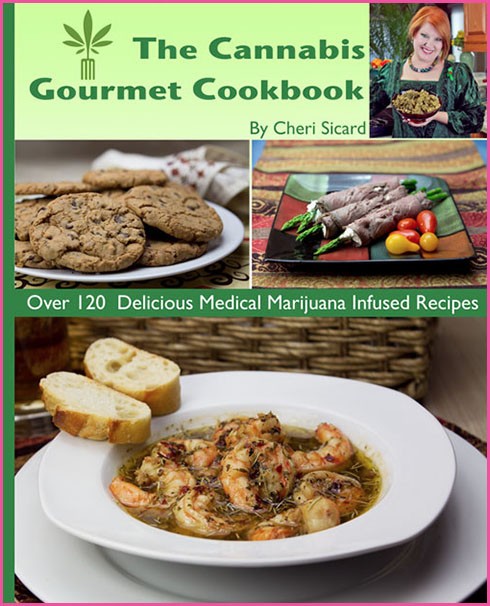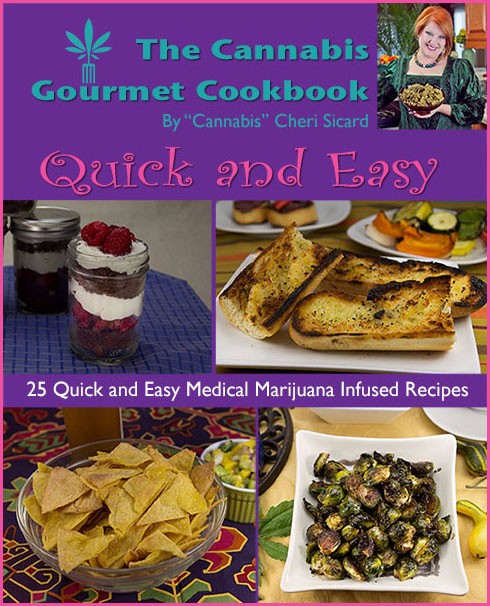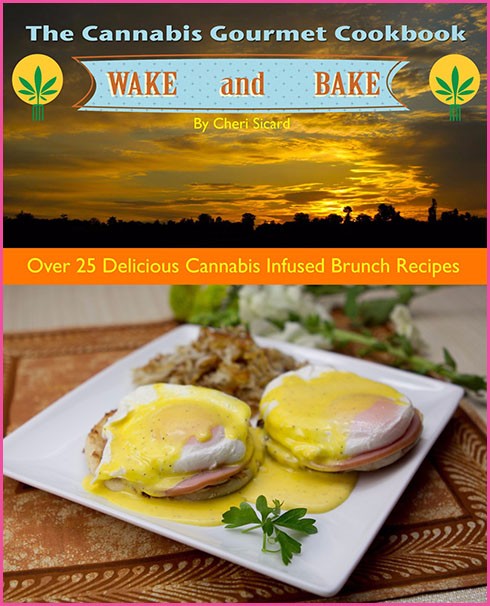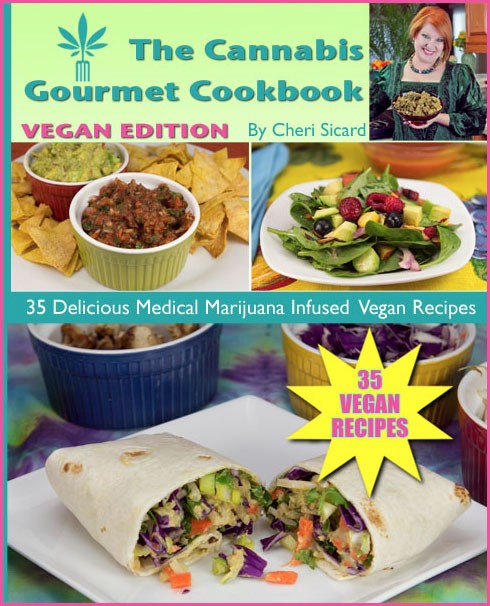 Frequently Asked Questions
What happanes after I enroll in the course?
You will get an email with an access link. Click that link and you can immediately start the lessons and access all the videos, the the tested recipes, and the course resources and handouts.
What if I have questions?
That first email you get is not a form letter! It is actually from me. Likewise, you will have my email address. If you have a question, just use that email to ask and I will do my best to answer. Go ahead. Try it out. Ask me anything (well OK, most anything and definitely anything about cannabis cooking). Sad as it may seem, this seems to be a BIG difference between me and some of the other cannabis training available. My students always seem shocked when they not only actually get an answer directly from me (unless I happen to be traveling in which case it's from my associate), they almost always get it in a day or less (if I happen to be at my computer when the question comes in, almost instantly).
What if I am unhappy with the course?
I would NEVER want you to be unhappy! Likewise, the course comes with a full 30-day money-back guarantee. If you don't like the course, if you don't like edible marijuana, if you don't like me (I so DO hope you like me, but even if you don't), you can ask for your money back. That's right you have nothing to lose and everything to gain.
Do I need any special equipment to cook with cannabis?
Not at all. If you have an ordinary kitchen with ordinary kitchen equipment, you already have everything you need. A slow cooker is nice, but not essential. Cheri is not a big believer in special equipment or unnecessary gadgets. Of course, it is assumed you have access to cannabis.
What if I don't have the time right now to complete the course or even start the course?
It doesn't matter. Once enrolled, you get LIFETIME access to the course, including any future upgrades (and fair warning when we do big upgrades on courses, the price usually goes up, but once enrolled you don't ever have to worry about that). You can access the course anytime it is convenient for you. Watch the lessons as many times you like, as often as you like. And since the course is broken down into short little lessons that are super easy to learn, even people with EXTREMELY busy schedules can work their way through it. You could even watch a lesson a day on your coffee break, should you choose.
Are there individual recipe demonstrations in the course?
Cheri demonstrates how to cook with cannabis, so there are demonstrations of how to make marijuana butter and oil infusions using a number of different methods and techniques, and demonstrations of making kief. Once you have infusions and the basic principles of how to cook with marijuana down, such as proper temperatures, decarboxylation, and proper dosing, the rest is just cooking. So Cheri does not demonstrate individual recipes as it is assumed you already know how to cook. However nearly 200 tasty tested medicated recipes are included with this course.
What if I can't afford the course?
If you like cannabis edibles, the course quickly pays for itself. Not only will you save a bundle over commercially produced edibles, you will get the foods you like in the doses you need. Plus there is an easy 3-payment plan for those who want to stretch it out.
Your Instructor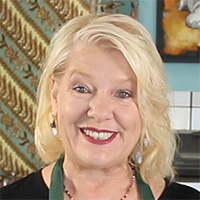 Cheri Sicard has been featured in: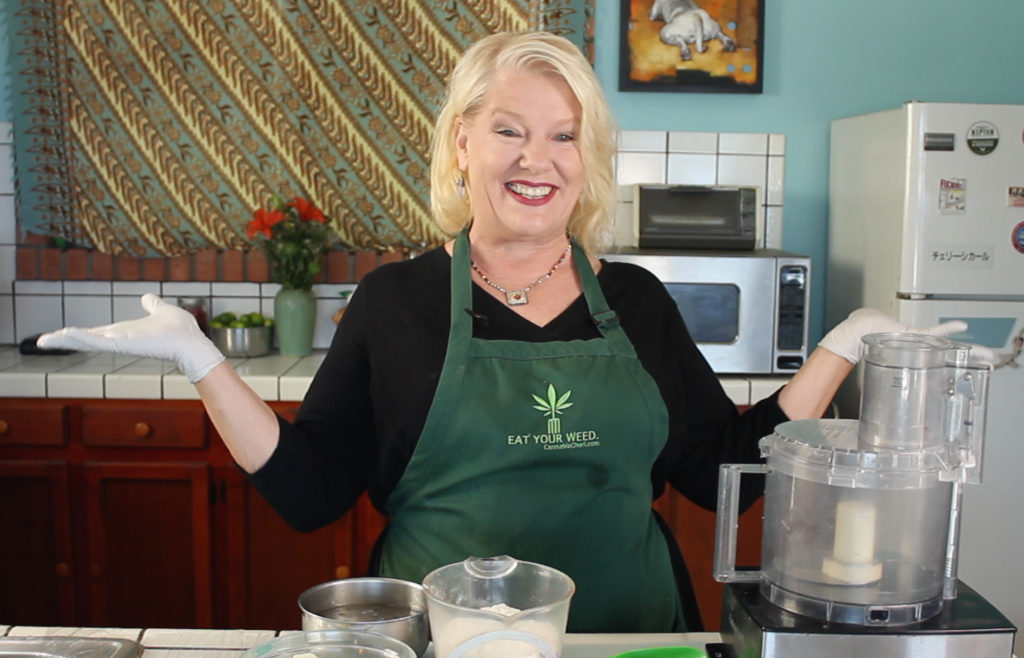 Cheri Sicard was a published, professional writer and food editor when she first got interested in cannabis. At the same time she had just sold her award winning food and travel websites to SheKnows media and found herself between businesses. That fortuitous timing allowed her the luxury of immersing herself in the topic of marijuana and edibles.
Fast forward 20 years and cannabis became Cheri's livelihood. Her website CannabisCheri.com has become a hub of credible cannabis information and recipes, and she has written three books about the subject, so far.
"Mary Jane: The Complete Marijuana Handbook for Women," released in 2015, is a great general guide to marijuana and the cannabis lifestyle that has helped scores of women come out of the cannabis closet.
Her 2012 "Cannabis Gourmet Cookbook" (Z-Dog Media) and 2018's "The Easy Cannabis Cookbook," which was released to both public and critical acclaim, have made Cheri one of the world's most popular marijuana food writers. Cheri has also turned thousands of home consumers into competent cannabis cooks via her live and online marijuana cooking classes.
Cheri's cannabis articles can be found in High Times, Kitchen Toke, Civilized, Cannabis Now, Culture, Herb, Freedom Leaf, and many more