How to Add Cannabis to Your Favorite Recipes.
Wouldn't it be great to update your personal and family recipes to include cannabis?
You can! This course will teach you how.
Talk about putting a new spin on the old family cookbook!
There's no better way to significantly expand your cannabis cooking repertoire than by learning how to adapt recipes.
Once you understand the basics of how to best incorporate marijuana into recipes in the proper doses, you will have the skills to turn most any recipe you find into a medicated recipe.
This course covers:
What kinds of recipes adapt best for cannabis cooking
Understanding cannabinoids and terpenes
Calculating proper dosages when adapting recipes
Proper cooking temperatures
The importance of decarboxylation
The role of lecithin in cannabis cooking
Choosing the best methods for medicating recipes
Cooking with tinctures, kief, hash, hash oils, and FECO
Cooking with isolates and distillates
Cooking with flowers
Practical ways to improve edibles' flavor
How to make dry ice kief
(NOTE: This adapting recipes course is an excerpt from Cheri's much longer comprehensive Easy Cannabis Cooking for Home Cooks course. If you are already enrolled in that course, you do not need to enroll in this one.)
Meet Your Cannabis Cooking Coach: Author and Marijuana Expert Cheri Sicard
Cheri Sicard has been featured in: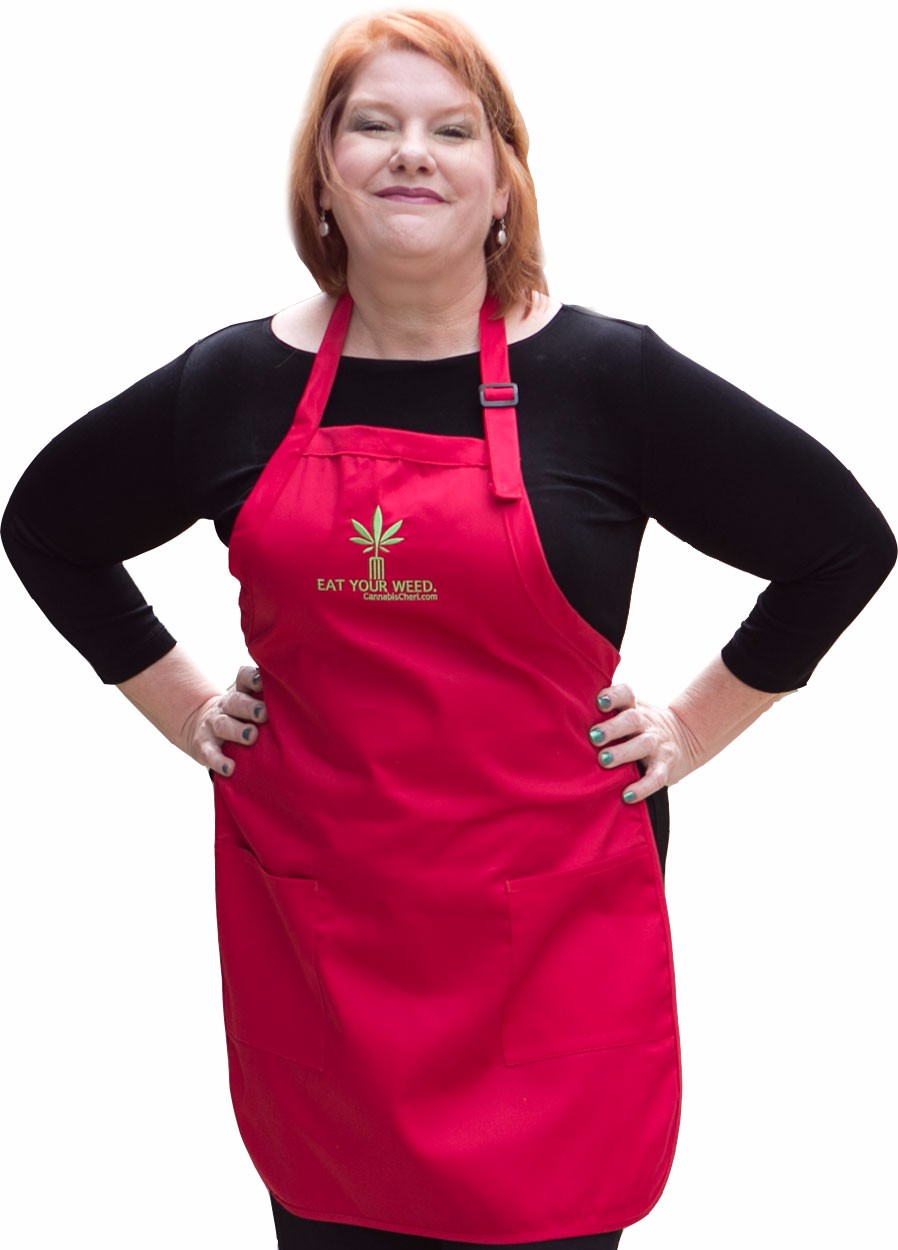 For years, author and marijuana expert Cheri Sicard has been transforming Southern California medical marijuana patients and home cooks into competent cannabis cooks during her live cooking classes. Now you can learn from Cheri on your schedule, from anywhere in the world via your computer.
Cheri's 2 hour comprehensive online cooking course focuses exclusively on the needs of home consumers and cooks. Enroll now and get lifetime course access including free updates and revisions, FREE Marijuana cookbook bonuses, and access to Cheri as your own personal marijuana cooking coach. If you have questions or problems, Cheri has answers.
Your home kitchen will soon be turning out tasty custom dosed marijuana infused foods better than any you can buy. Why? Because Cheri teaches you how to make edibles that meet your specific individual needs. Sure you could trust commercial companies to make edibles for you, if you live in an area where there is such a thing. But when you make it yourself there are no surprises, you know exactly what went into your edibles and what to expect from them. And when you are using cannabis for your health, there's no greater comfort.